All-in-one case for hunting enthusiasts! Find all the necessary equipment for your activity in this light and well designed hunting case.
Description
With 6 items: 
Skinning knife 20 cm
2 Meat hooks 16 cm, which can carry pieces of meat up to 70kg
NCV50 and Nitro-B X45CrMoVN15 stainless steel certified blades, known for their strength and resistance to impact and corrosion. Added nitrogen and molybdenum provide durability and flexibility, which is particularly important to operators.
Polypropylene handles, suitable for intensive use. Hygienic and antibacterial material. Guard designed to offer maximum protection to your fingers during use.
The set of 2 meat hooks, which can hold pieces of meat up to 70kg, will allow you to hang and butcher the animal easily and without additional equipment.
This case has 6 knife holders. Two flaps with snap fasteners protect your equipment while hunting outdoors and prevent accidental injury. This hunting set is easily transportable, measures 43 cm x 23 cm and can hold knives with blades measuring up to 23 cm.
Fast cleaning of the elements, dishwasher safe.
Compliance with HACCP food standards. Guaranteed French Origin certification.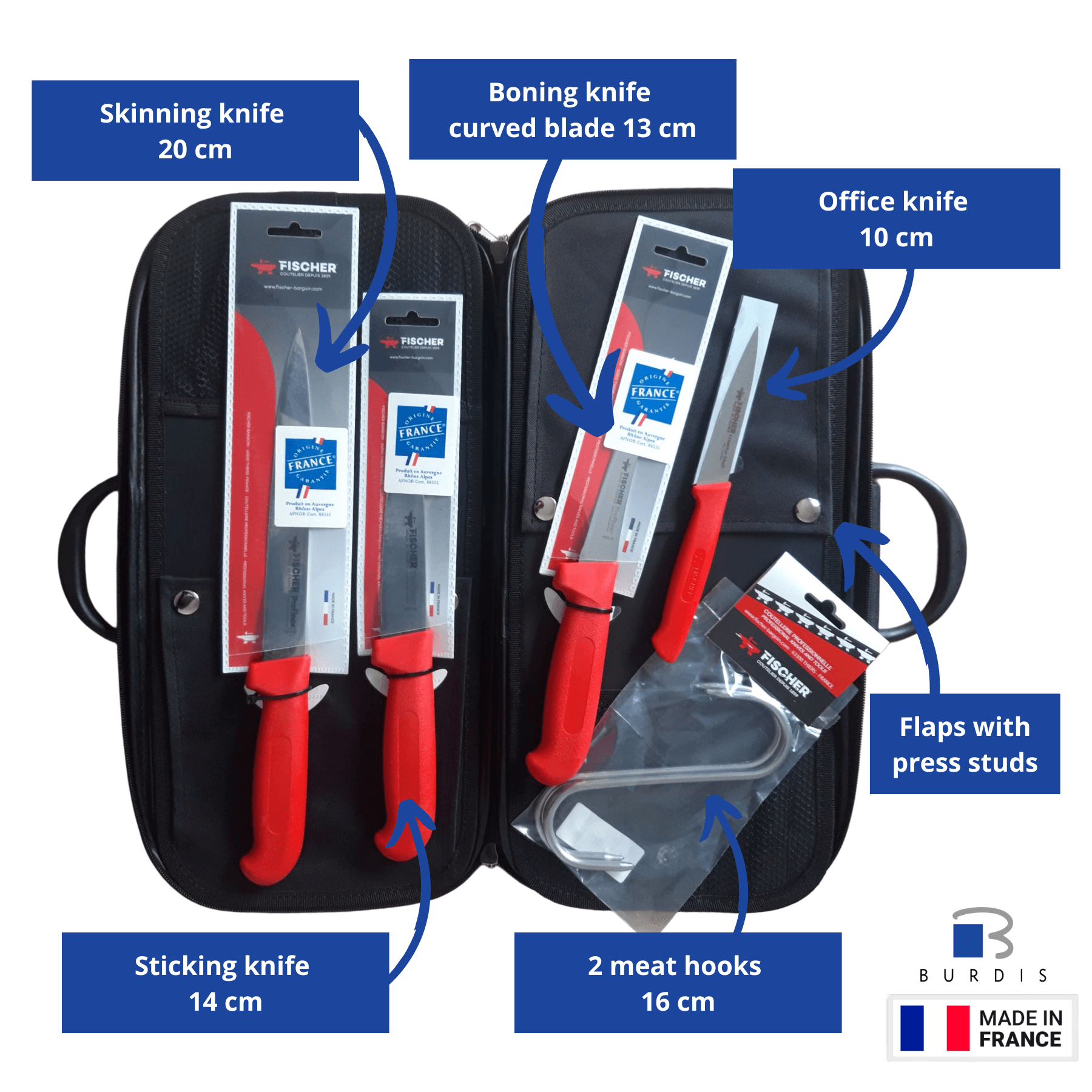 Data sheet
| | |
| --- | --- |
| Colours | Black and red |
| Weight | 1.5 kg |
| Dimensions | 43 x 23 cm |
| Blade Steel | NCV50 stainless |